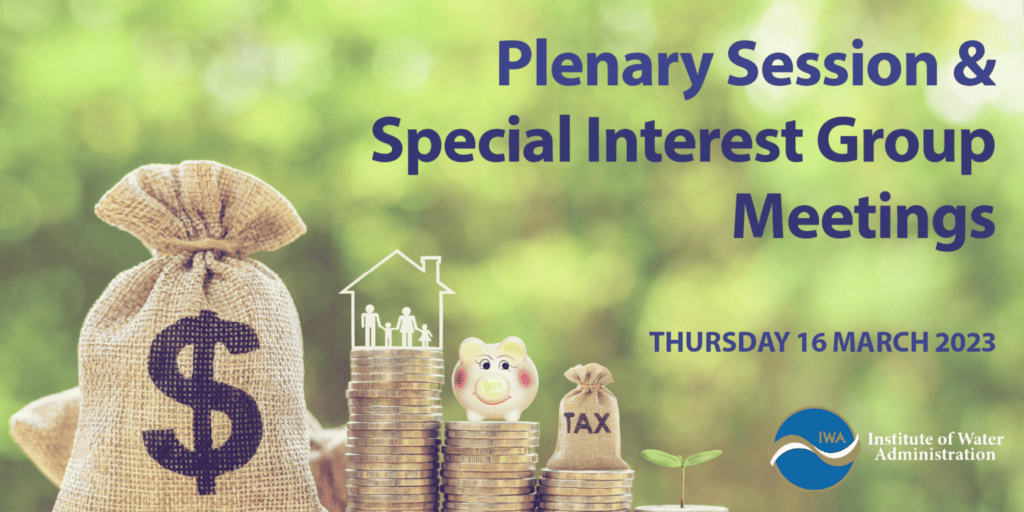 IWA Plenary Session & SIG Meetings – 16 March
Please join IWA for the next Plenary Session and Special Interest Group Meetings, which will be running online. Commencing with the Plenary Session at 9am followed by the SIG meetings, commencing at 10am and streaming concurrently throughout the day. Please register for the plenary session and for each SIG you wish to attend, using the links below.
To view the program, please click here.
Plenary Session
Scottish Water – planning for a sustainable future in a uncertain world
Scottish Water is the national water utility for Scotland where they supply water and wastewater service to 2.5 million households and 153 thousand business customers.
This talk will cover Scottish Water's vision and strategic plan and how they are getting on delivering against the challenges of covid and the cost of living crisis.
Simon Parsons, Director of Strategic Customer Service Planning at Scottish Water, will be presenting this session. Simon is responsible for ensuring customer and regulator needs and expectations are built into Scottish Water's strategies and plans for the future, ensuring they become a net zero organisation by 2040.
SIG Meetings
The following Special Interest Groups will be meeting online.
Corporate Governance 
Customer Service
Communications
Educators
Environment
Energy & Greenhouse
Executive Assistants
Human Resources
Information Technology
Finance
Technical
The IWA board looks forward to your participation in the SIG meetings.
Please note the SIG meetings are open to Victorian water corporation employees only.
Registration is FREE but it is important to make sure you register for every SIG you plan to attend so the convenor knows you're attending.
To register for any of the SIG meetings, please register using the button below.