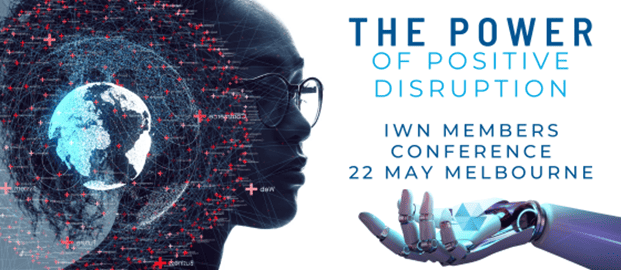 IWN Conference – coming this May!
Annual Intelligent Water Networks (IWN) Members Conference 22 May 2023
The Power of Positive Disruption
Register today for this FREE EVENT  
Open to all IWN member organisations staff
Get ready for IWN's annual Members Conference at Deakin Downtown, Docklands Melbourne.
We've lined up an exciting program of high-profile speakers, including Deakin University, Future Crunch, Victor Perton, panel discussions and much more. This year we focus on embracing the Power of Positive Disruption in our industry.