The VicWater Board of Directors provides a foundation to support the Victorian water industry. With six elected individuals from the VicWater membership, our directors represent the metropolitan, regional and rural sectors of the water industry ensuring a balanced perspective of issues and initiatives.
(appointed 23/05/2022)
David became the inaugural Chair of the Greater Western Water Board on 1 July 2021.
Prior appointments include City West Water Board Chair from October 2015 to June 2021 and Director at Yarra Valley Water from October 2011 to September 2015.  David has over 30 years of industry operational and executive experience.
David holds bachelors and masters degrees in engineering, an MBA from Deakin University and is a Graduate Member of the AICD.
(appointed 23/05/2022)
Therese is an experienced CEO, Board Director and Chair. She has held CEO and senior management roles in metro Melbourne and regional Victoria, and in both the private and public health sectors and local government as both a Councillor and General Manager.
Therese is currently the Chair of East Gippsland Water, Chair of the Gippsland Primary Health Network and Maryvale Private Hospital and a Director at Omeo District Health. In 2021 she was appointed as Chair of the Gippsland Regional Partnership and a member of the Regional Development Advisory Committee.
Therese also works as a consultant, providing strategic and innovative solutions to challenges with business, change management, health/business planning and design, people and systems thinking. This also includes supporting Boards to improve their governance and create a positive and accountable culture.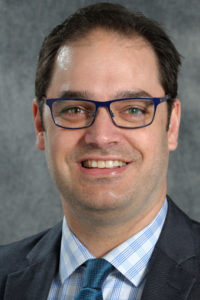 Andrew Jeffers
(appointed 14/11/2019)
Andrew was appointed as Wannon Water's Managing Director in July 2015. Prior to this Andrew worked for 16 years with Wannon Water and 23 years within the Victorian water industry in various engineering and corporate roles, which has resulted in a deep understanding of the water industry and the business of a water corporation.
Andrew understands water corporations exist for their customers and understands the importance and community value of providing high quality water, sewerage and trade waste services. He has a special interest in ensuring VicWater is effective in assisting its water corporation members create value for their customers and support the communities in which they operate as well as strategically positioning the water sector for future success.
Andrew is a member of the Victorian Intelligent Water Network Executive Committee, a Director of the Great South Coast Group and a Director of Beyond the Bell.
(appointed 23/05/2022)
Charmaine Quick joined Goulburn-Murray Water (GMW) with more than two decades of experience in the water industry and a strong history in leading change.
Prior to her appointment at GMW, Charmaine was the Executive General Manager, Service Delivery at Melbourne Water. Charmaine is known for her ability to influence and drive change at an organisation level, nationally and internationally for asset management, relationship contract management and customer service.
Charmaine's qualifications include Bachelor of Civil Engineering, Melbourne University, and Master Environmental Science, Monash University. Charmaine is a graduate of the Australian Institute of Company Directors (AICD).
(appointed 23/05/2022)
Nicola was appointed to the South Gippsland Water board on 1 October 2019.
Nicola is a highly skilled strategist with extensive experience in C-suite leadership roles, holding Executive Director and Non-executive Director positions spanning marketing services, research, education and member organisations. With over 25 years experience in evidence-based consulting, she has worked with State and Federal Government departments and many of Australia's largest companies helping them navigate the complexity of the communications environment and develop strategies to enhance business and social outcomes.
Nicola is currently a Director of The Front Project and has previously held directorships of Haileybury College, Clemenger Group Limited and Chair of the Association of Market & Social Research Organisations.
Nicola holds a Bachelor of Arts (Honours in Psychology) and is a Graduate of the AICD. Nicola was the Australian Marketing Institute's Certified Practising Marketer of the Year 2018.
Victor Perton
(appointed 23/05/2022)
Victor became a Director of Yarra Valley Water on 1 October 2015.
Victor is the founder of the Australian Leadership Project and the author of 'The Case for Optimism: The Optimists Voices.'
Victor's experience in governance includes service on boards including Transport Accident Commission, the Global Integrity Summit, the Australian Centre for Financial Studies and patron of the Digital Leadership Institute.
Victor has chaired public sector inquiries and committees on technology, justice, equal opportunity, regulatory efficiency, subordinate legislation and several other topics. Victor's current work includes advice on optimistic leadership, Australian leadership, integrity and strategy.
Victor brings 18 years' experience as a Parliamentarian, practice as a barrister, mediator, arbitrator, businessman, private sector board service and mentor. He is a former Commissioner to the Americas promoting foreign direct investment in Victoria, supporting Victorian exporters, building global supply chains and expatriate and alumni networks.
Find out more about our people